Our 80th anniversary is also known as a Ruby Jubilee, and we're celebrating with a sale! From now until Valentine's Day, February 14th, you'll pay just 80 percent of the retail price on any jewelry or watch item priced at $100 or more.*
In addition to our wide selection of watches and jewelry in the store, the 20% discount will apply to jewelry ordered through our showcase. This is just a small example of some ruby jewelry available.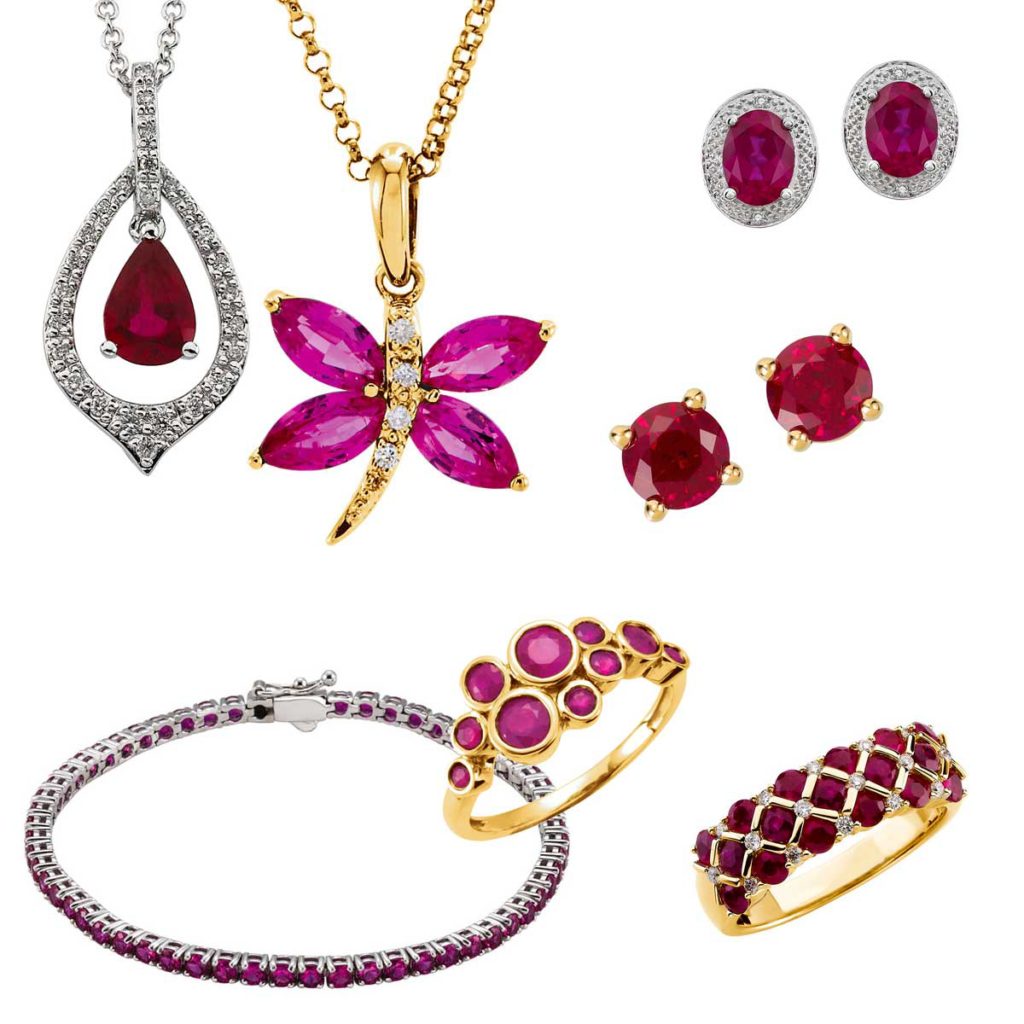 Because we couldn't possibly stock the huge selection of beautiful jewelry our top-notch U.S. manufacturer offers, you can request to see any of their in-stock items within one business day in our store with no obligation to purchase. Either stop in the store and order through our catalog, or shop online right here. Add items to your cart and submit the quote request with your contact information (you won't be asked for payment). We'll be notified to order your items and will contact you when they arrive at our store.
We'll hold the order up to 10 days and will return it if you decide not to purchase. The prices listed online are BEFORE the discount and will be given at checkout in the store.
If you'd like to see a ring, in most cases we can order the in-stock size for you and once you decide to purchase we'll size the ring in-house at no additional cost. Custom orders, such as monograms or family jewelry, are not returnable/refundable, but we'll discuss that with you before placing an order.
We had a wonderful time at our 80th Anniversary Party in December — sorry if we missed you that night but we hope to see you in the store soon!
*Items less than $100 cannot be combined for the discount, and clearance items are not included.