Bridal Jewelry, from Diamonds to Custom Design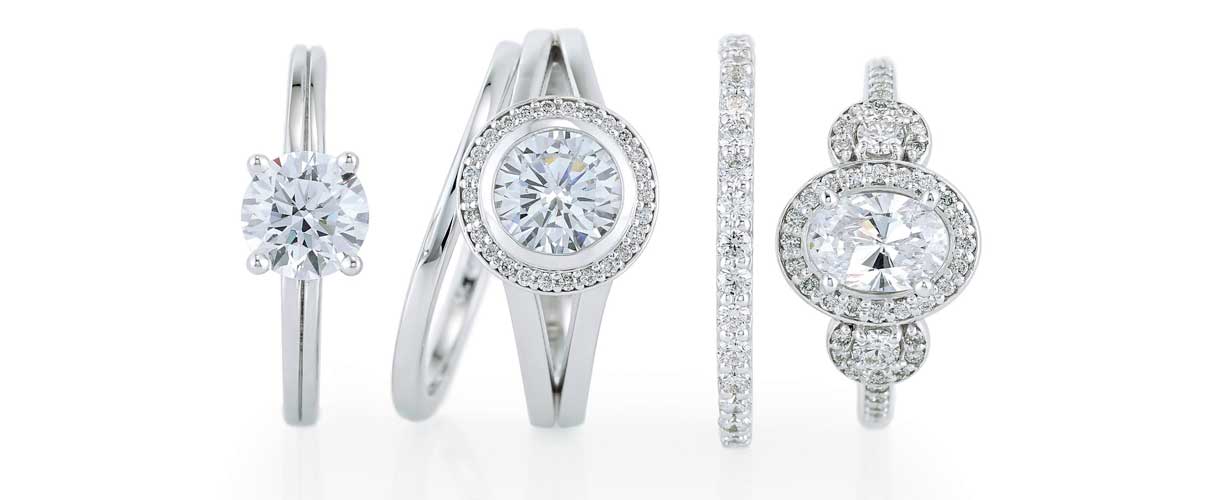 Diamonds
Before you purchase a diamond online — sight unseen — consider working with an experienced professional
Stone Setting
We set stones in-house and offer same-day service, whether you provide them or we source them for you
Thousands of Styles
In addition to our in-house display samples, choose from thousands of styles & order online with no obligation to purchase
Trade-Only Jewelry Designers
We have access to many design manufacturers who work only with the jewelry trade
Semi-Custom Design
Our Ever-and-Ever™ Collection can be easily customized with various stones and settings
Custom Ring Design
For a truly custom design, work with our designers to create the ring of your dreams
DIAMONDS
You've done the research, you know your budget and you have all the facts, so it should be easy to choose a diamond, right? Well, yes and no. The appearance between two diamonds in the same price range can differ greatly, and only until you see the stone in person and work with an experienced professional will you truly know what you're getting.
For instance, two stones, same size, same price, different gradings — which one is "best"? Perhaps one stone looks great on paper, but in person the color doesn't look quite right in your eyes. Or maybe a larger stone with a lower quality rating contains an imperfection in a spot that will be hidden by the mounting (and this is just one example where a reputable jeweler's knowledge and experience comes in — hint, hint!).
We enjoy trusted, long-standing relationships with our suppliers. So rather than carry loose diamonds in stock that may not match your requirements, we encourage you to search our options online, and we'll also contact our other sources that will work best for you and your budget.
It took millions of years to create your diamond, so please allow us a little time to make your ring sparkle!
Contact us to set up an appointment for diamonds, engagement and anniversary rings or custom design
THOUSANDS OF RING DESIGNS
We carry some of the most popular and classic ring styles for engagements, weddings and anniversaries, from a Bridal Set (matching engagement and wedding ring) to a classic solitaire Tiffany ring, or from a simple wedding band to a 5-stone anniversary ring.
Choose one (or several) ring styles, either from our display samples in the store or our huge online showroom, and we will order the rings for you with no obligation to purchase. Ring mountings can be ordered and seen usually within 1-2 business days.
Once you decide on your ring, and whether or not you purchased a diamond from us —or if you provide a diamond from a family heirloom —the cost to set the stone is included in the purchase price.
3C: CHOOSE. CHANGE. CREATE.
Our Ever & Ever™ Collection consists over 120 3C ring styles that can be easily customized, from timeless styles to the freshest bridal looks. Choose the stone size, change the metal, accent gemstones and more to create the ring of your dreams.
HOW 3C FLEXIBLE DESIGNS WORK
1. Choose your center stone shape. Every flexible 3C design is available with multiple center stone shapes.
2. Choose your center stone size. No matter the size, flexible designs always look balanced and well proportioned.
3. Choose your center stone type. Select a specific stone from our online inventory or use your own stone.
4. Choose a metal quality. All flexible designs are available in 13 metal qualities, including platinum and 10kt or 14kt in white, yellow and rose gold.
5. Add a matching band. A custom fit matching band option is available with every flexible engagement ring style.
6. Purchase with or without stones. We can set any or all stones in-house, and the ring mountings are also available fully or partially set from the manufacturer.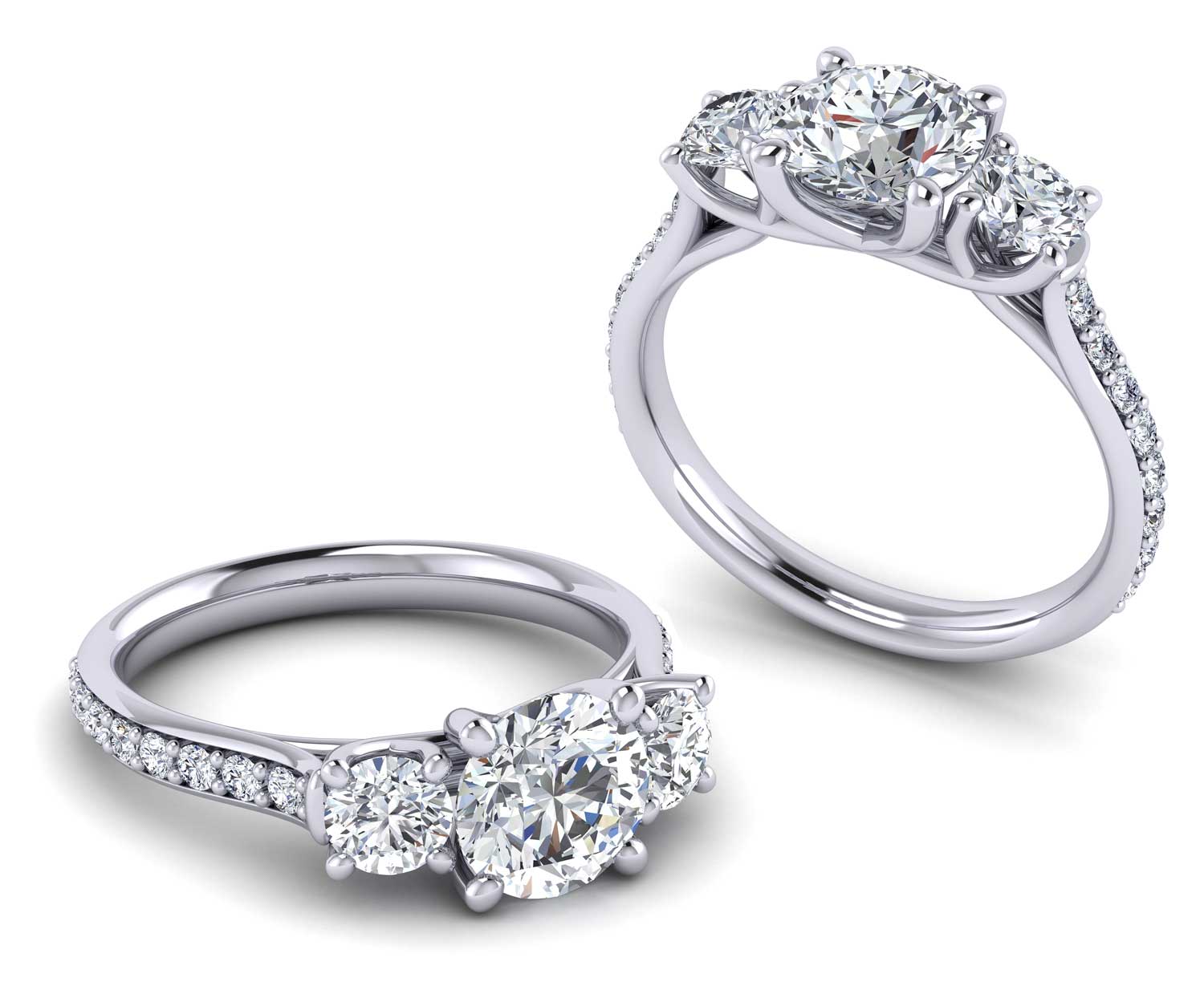 CUSTOM DESIGN SERVICES
If you want to modify one of the rings in our catalog further, or have a completely new design idea in mind, we would be happy to work with you to create a custom ring.
Working with a designer and our cutting-edge 3D jewelry design software, we will help you create the perfect piece by changing center stones, accent stones, metal qualities, shanks, prongs, and much more. You can add completely new elements or we can build a new ring from scratch, based on your sketches or ideas.
Download our catalog to browse base models that can be customized and contact us to discuss your ideas with one of our designers.
OTHER JEWELRY DESIGN MANUFACTURERS
Browse Barkev's
This Los Angeles manufacturer is famous for their uniquely elegant designs, and also specializes in exclusive color stones, marquee stones, and black diamonds.
Barkev's
Browse Overnight Mountings
This New York-based manufacturer carries over 50,000 mountings and semi-mounts to choose from.
Overnight Mountings
Browse Unique Settings
Unique Settings of New York boasts more than 65,000 designs — you're sure to find more than one style you love.
Unique Settings